:::
Product Info.
Online Date: 2017/06/26
Modify Date: 2020/06/30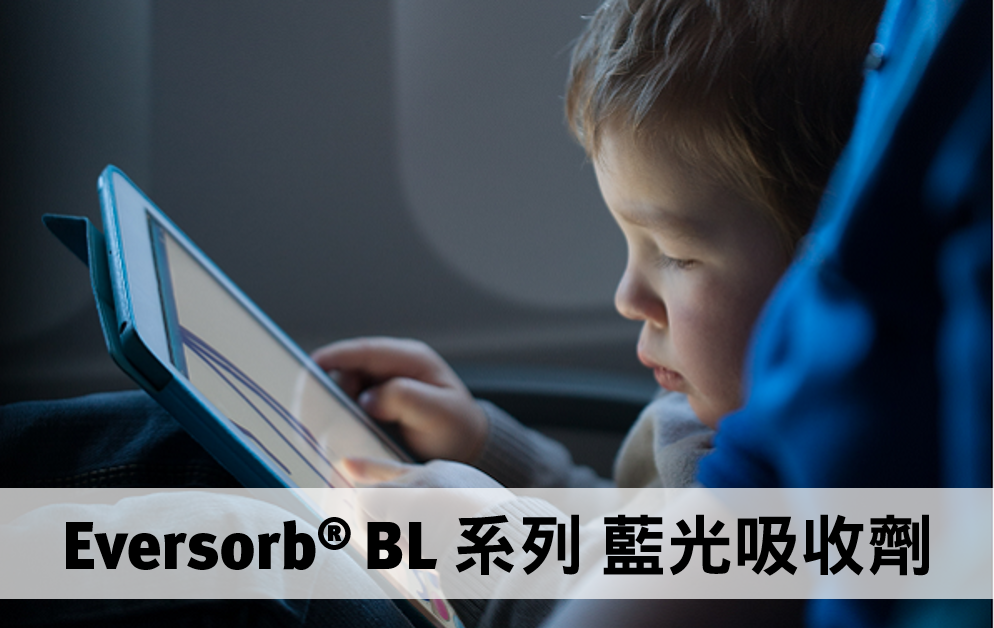 Eversorb® BL Series
Taipei Nangang Exhibition Center, Hall 1 (TaiNEX 1) L0804
Product Model:Eversorb® BL1/BL3/BL4
Description
Description
Eversorb®BL series can effectively cut-off blue light and maintain materials in good optical properties and initial color. At the same time, it also can reduce blue light harming to eyes. Eversorb®BL series provide various products in optical adhesive and optical film applications.
Specification
Specification
Eversorb® BL系列 (藍光吸收劑)
Launched Year
Launched Year
Other Products Offered by This Company