:::
Product Info.
Online Date: 2012/08/07
Modify Date: 2014/08/25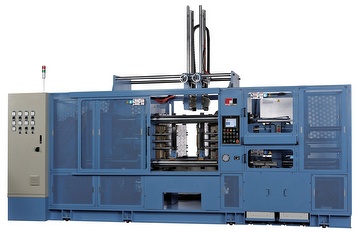 HORIZONTAL RUBBER INJECTION MOLDING MACHINE
Taipei Nangang Exhibition Center, Hall 1 (TaiNEX 1) K0816
Product Model:HINJ-50-FIFO
Description
Description
FUNCTION:
1. FIRST IN FIRST OUT DESIGN.
2. HORIZONTAL STRUCTURE, MOLD OPEN DESIGN.
3. DEMOLDING SYSTEM FULLY AUTOMATION.
FEATURES:
1. FIRST IN FIRST OUT DESIGN FOR EASY RUBBER MATERIAL CLEAN, CAN INJECT HIGH HARDNESS RUBBER MATERIAL FKM, NR…ETC.
2. HORIZONTAL DESIGN WITH THE AUTOMATIC DEMOLDING SYSTEM MEET FULLY AUTOMATION PRODUCTION LINE.
3. FULLY AUTOMATION PRODUCTION LINE CAN SAVE LABOR AND REDUCE REJECTION RATE.

Other Products Offered by This Company