:::
Porduct Info.
Online Date: 2020/07/07
Modify Date: 2020/07/07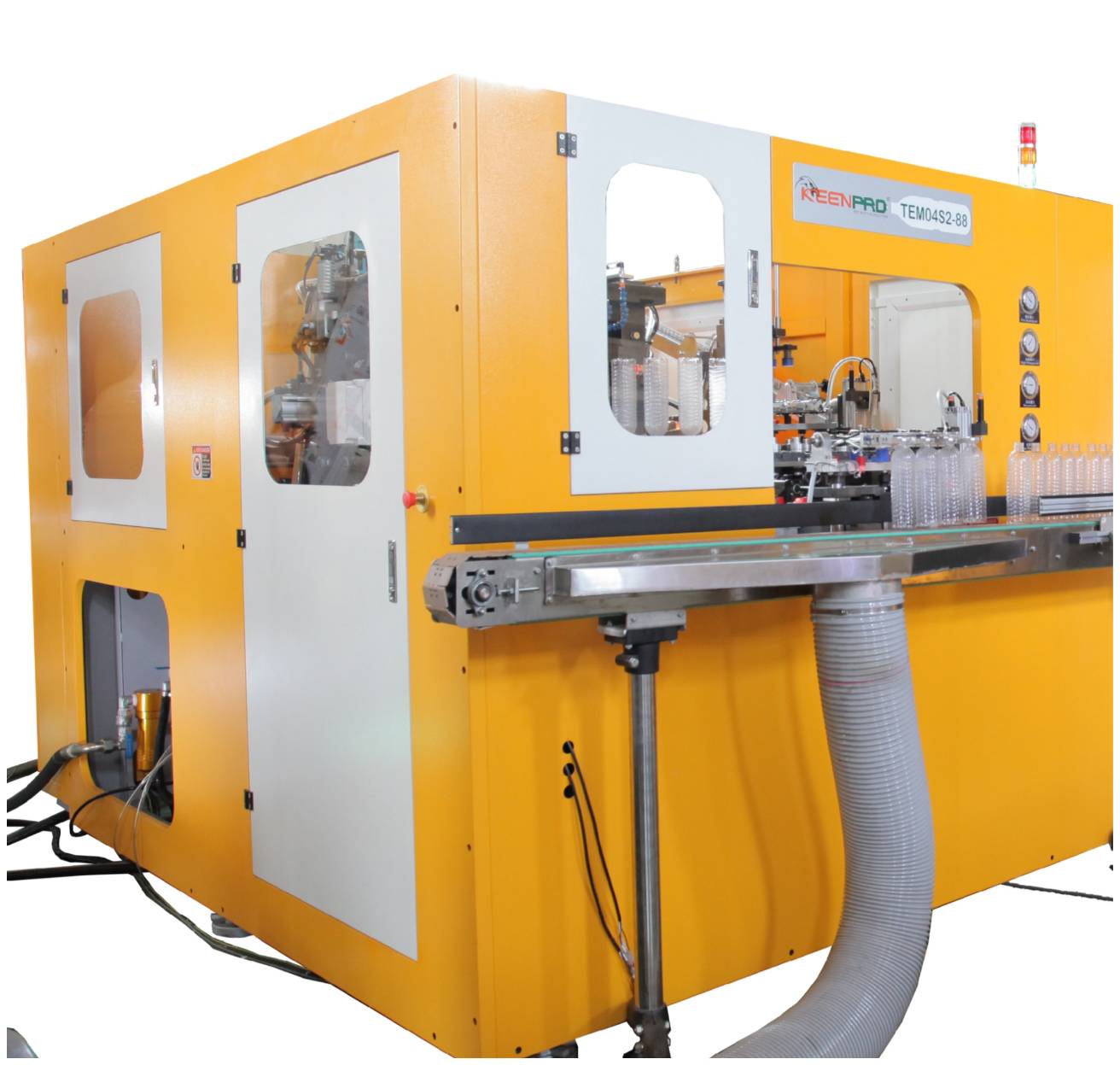 PET Stretch Blow Molding Machine
Taipei Nangang Exhibition Center, Hall 1 (TaiNEX 1)
Product Model:EM04S2-88
Description
Description
• Blower power consumption for 1000 bottles: 2Wh
• Air Compressor power consumption for 1000 bottles: 6 kWh compact space
• Screw driven controlled by servo motor providing fast and smooth motion
• Single lamp bilateral centralized heating, easy controlled within 3°C and energy heating
• Low-pressure air compressor will NOT be required due to high-pressure recovery system.
• High efficient air recovery system up to 45%

Specification
Specification
Cavity no.: 4
Theoretical output: 6000 BPH
Preform holder: 128 pcs
Heating pitch: 54
Cavity pitch: 88
Bottle volume: 1L max.
Preform neck: 38mm max.
Preform height: 100mm max.
Bottle diameter: 80mm max.
Bottle height: 262mm max.
Oven no.:1※2
Heating power: 32 kW max.
Installed power: 44 kW max.

Launched Year
Launched Year
2008
Certifications
Certifications
CE Certification
Awards
Awards
Obtained multiple patent certifications, such as Germany, Japan, Taiwan, mainland China
Other Products Offered by This Company