:::
Product Info.
Online Date: 2020/06/17
Modify Date: 2020/06/17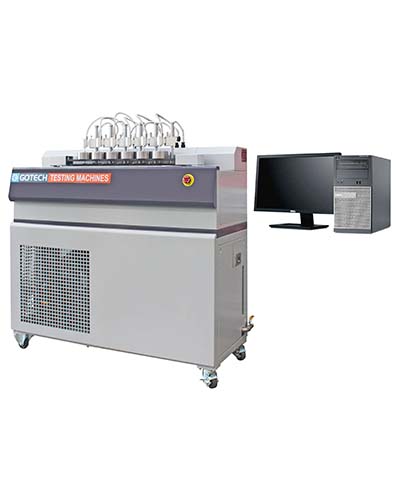 HDT/VICAT Tester
Taipei Nangang Exhibition Center, Hall 1 (TaiNEX 1) N0306
Product Model:HV-3000-P6C
Description
Description
HV-3000-P3C is a floor model HDT/VICAT tester. It is designed to measure heat deflection temperature and VICAT softening temperature for evaluation of thermal property of plastic materials. With a built in water chiller, the oil bath can be cooled down faster and easier without connecting to an external water supply. This tester features high precision temperature ramp rate control. LVDT sensor is used on each station to ensure high accuracy of deflection measurement. The HDT software of HV-3000-P3C comes with many convenient and flexible features. The operator can easily monitor real-time graph, start cooling, modify test condition and edit test report in a few simple steps. Moreover, our HDT software can automatically calculate required loading weight based on specified test conditions and save test result.
Launched Year
Launched Year
2018
Other Products Offered by This Company