:::
Product Info.
Online Date: 2020/06/19
Modify Date: 2020/06/19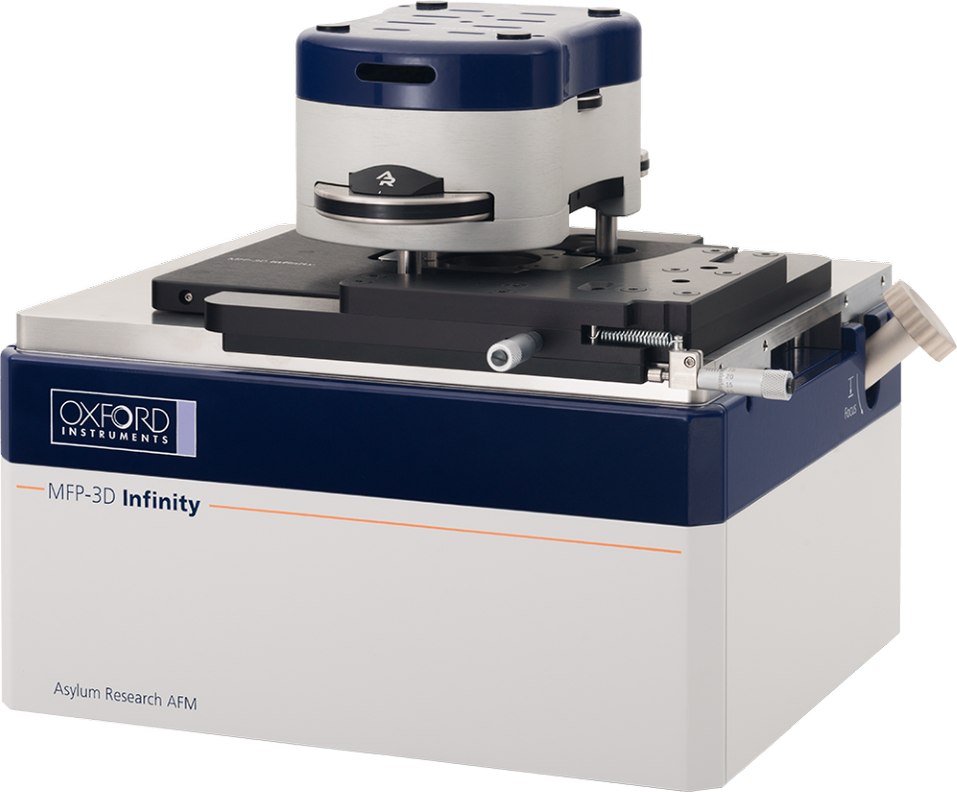 MFP-3D Infinity AFM
Taipei Nangang Exhibition Center, Hall 1 (TaiNEX 1) I1303
Product Model:MFP 3D Infinity
Description
Description
The MFP-3D Infinity™ is the flagship and highest-performing member of the MFP-3D AFM family. Infinity has the widest range of imaging modes and accessories, with renowned versatility, powerful capabilities, and a system architecture ready for future expansion. The MFP-3D Infinity will make your routine imaging tasks even easier and faster to complete while also supporting your most ambitious projects.

1. Stunning high performance.
2. Widest range of options and modes to turn your ideas into results.
3. Simple to use without sacrificing flexibility.
4.Support that our users routinely cite as best in the industry.
Launched Year
Launched Year
2015