:::
Product Info.
Online Date: 2020/06/29
Modify Date: 2020/06/29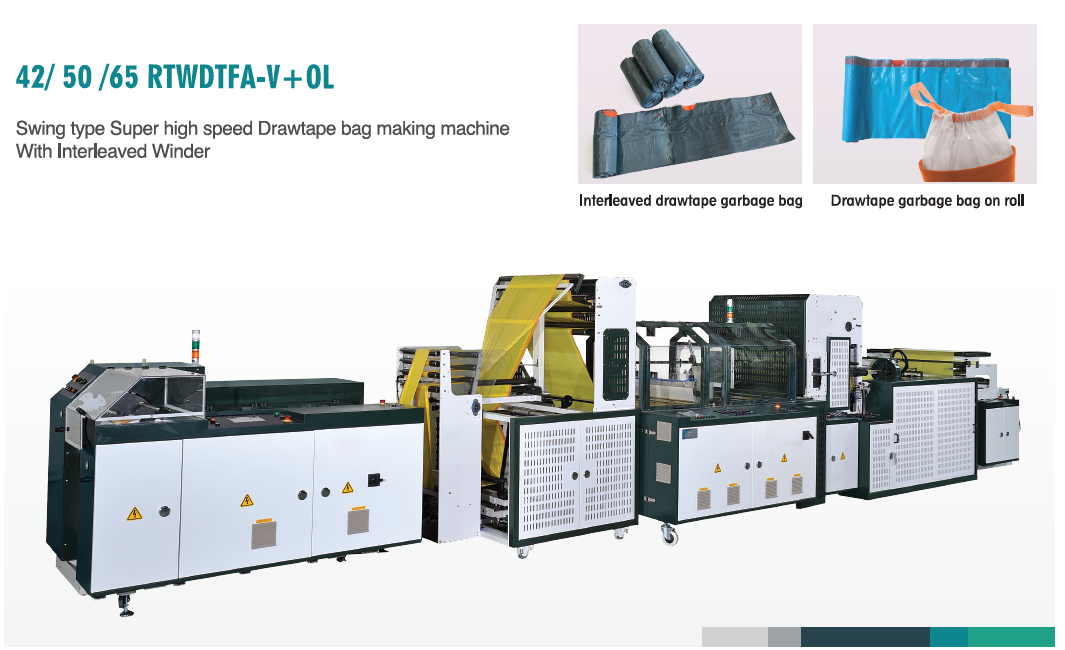 New Drawtape Bag Machine With Interleaved Winder
Taipei Nangang Exhibition Center, Hall 1 (TaiNEX 1) I0816
Product Model:PL42RDTWFA-V+OL
Description
Description
Interleaved bag products for domestic use are becoming increasingly popular for its easy-use, since the consumers don't need to tear off the bags anymore.


Interleaved winder unit could produce interleaved drawtape bag or flat bag at speed 120m/min.
Launched Year
Launched Year
2020
Other Products Offered by This Company