:::
Product Info.
Online Date: 2020/06/30
Modify Date: 2020/06/30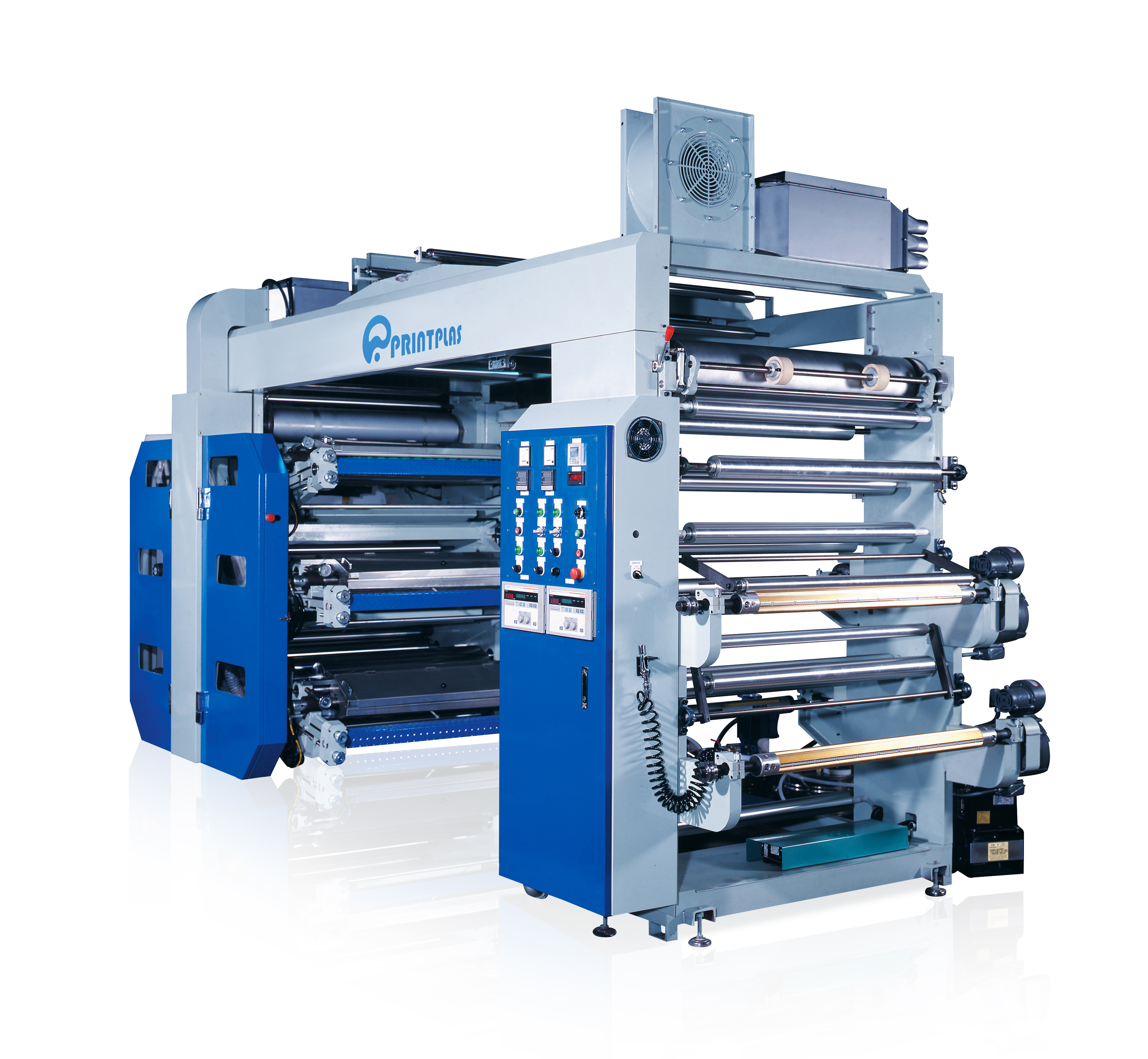 Stack Flexo Printing Machine
Taipei Nangang Exhibition Center, Hall 1 (TaiNEX 1) M0528
Product Model:
Description
Description
1. Machine framed with 50MM cast metal plate, provide a very steady, vibration free foundation for the printing work.
2. All gears are helical design.
3. AC main motor from SIMENS and controlled by Japan made inverter to provide a steady speed performance.
4. Inking rubber rollers are driven by European made hydraulic motor independently, speed can be adjusted for controlling ink transfer volume.
5. Simple but accuracy and steady vertical and horizontal image adjustment device.
6. Long arch type drying tunnel with high capacity blower, to allow ink quick drying during high speed operation.
7. Bearing house design for holding rubber roller, plate cylinder and anilox roller.
8. Machine can be equipped with Japan auto tension controlling system, close chamber doctor blade, EPC at unwind, rewind as optional choice.

Launched Year
Launched Year
2001