:::
Product Info.
Online Date: 2020/01/21
Modify Date: 2020/01/21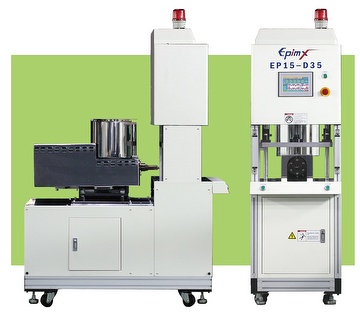 Packaging Injection Machine
Taipei Nangang Exhibition Center, Hall 1 (TaiNEX 1) I0424
Product Model:EP15-D35
Description
Description
● 1_50 bar extreme low injection pressure, electric device never breaks.
● 1_15 kn clamping force for protecting products.
● 150_220°C low temperature melt adhesive, chip never breaks.
● High packaging quality by servo motor injection and JPN computer control system.
● Servo motor clamping system unit. Stable action and precise control mold venting.
● 10_60 second cycle time reduce packaging cost.
● Product packaged after taking out from the machine, save more space.
Specification
Specification
Other Products Offered by This Company